A slow start stood in the way of the Faith girls' basketball team's fifth straight West River Invitational title.
With a balanced attack, the Faith boys' basketball team won its 12th West River Invitational title with a 61-39 victory over Wall Saturday nig…
Down 14 points less than 90 seconds into the second quarter, everything seemed to be going against the Rapid City Stevens boys' basketball tea…
The Rapid City Stevens girls' basketball team scored the first eight points of the game, built a double-digit lead in the opening minutes and …
The Spearfish wrestling team took the top spot in the team standings at the Black Hills Conference Tournament in Spearfish on Saturday.
Miles Retzer scored a goal with two minutes remaining in overtime as the Rushmore Thunder varsity team earned a tough 7-6 victory over the Hur…
The South Dakota School of Mines women's basketball team bounced back from a Friday night overtime loss and handed the University of Colorado-…
A game of runs between the South Dakota School of Mines and Colorado School of Mines men's basketball teams came down to the team that made th…
Colorado School of Mines guard Denali Pinto scored eight of her game-high 26 points in overtime as the Orediggers fought off a furious second-…
The Black Hills State University men's basketball team won its eighth straight game, but had to rally in the end to do so, edging Colorado-Col…
The South Dakota School of Mines and Black Hills State University men's and women's basketball teams are back in their own gyms looking for so…
As the 2020 track season gets under way, there will be a familiar face noticeably absent from the coaching staff. Head cross country coach and…
Don't do it, Trevor Lawrence. For your own physical safety and the financial future of you and your family, don't do it. Don't go back to Clemson.

Bradeen Real Estate & Auctions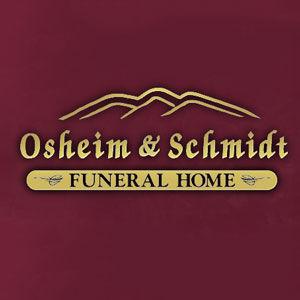 Osheim & Schmidt Funeral Home
With "The Catch" that sent San Francisco to its first Super Bowl and "The Blown Call" that kept New Orleans at home, NFC championship games ha…
VANCOUVER, British Columbia (AP) — The Vancouver Canucks surged past the San Jose Sharks — and took over the tight Pacific Division.
Detroit Red Wings (12-33-4, eighth in the Atlantic Division) vs. Colorado Avalanche (27-15-6, second in the Central Division)
Winnipeg Jets (25-19-4, fourth in the Central Division) vs. Chicago Blackhawks (23-20-6, fifth in the Central Division)
Florida Panthers (26-16-5, third in the Atlantic Division) vs. Minnesota Wild (22-20-6, seventh in the Central Division)
Columbus Blue Jackets (25-16-8, fourth in the Metropolitan Division) vs. New York Rangers (23-19-4, seventh in the Metropolitan Division)
New York Islanders (28-15-4, third in the Metropolitan Division) vs. Carolina Hurricanes (27-18-3, sixth in the Metropolitan Division)