A mix of snow, wind and chilly conditions will halt fishing activity in the area for all but the most intrepid—or foolhardy depending upon one…
It would be the last hike of the season, Jessica Newton had excitedly posted on her social media platforms.
Come winter, many lakes and rivers can start to freeze over, presenting a beautiful, but potentially deadly situation. Here's what you need to…
LEAD | Monday night's winter storm had little impact on adding more snow to Terry Peak Ski Area, but the resort has been able to open one more…
As the mercury rose late morning last Wednesday on an unseasonably mild December day, so, too, did the traffic on Mark Sather Trail, a popular…
The number of anglers in action recently has been thinned by a buildup of ice along shorelines on Black Hills area lakes. Though the ice on mo…
This would have been the 23rd year for Camp Grouse, pitched in a small clearing among maple trees in the Chippewa National Forest, but COVID-1…
Five Rapid City Stevens Raiders signed letters-of-intent Wednesday to continue their athletic careers in college.
Kelly Duninck Football/Track Complex
Custer sophomore Blake Boyster claimed three events Tuesday, placing first in the 100-meter dash (10.88 seconds), 200-meter dash (22.49 second…
The Rapid City Stevens boys' tennis team fought off two rain delays to defeat Rapid City Christian 8-1 Tuesday afternoon at Sioux Park.
People gathered at Hart Ranch on Tuesday for the Comet Classic Invitational Track and Field Meet in Rapid City. 
Seventeen local student-athletes were selected for the sixth annual South Dakota High School All-Star Football Game, presented by Sanford, whi…
This is what retirement looked like for former North Carolina basketball coach Roy Williams on Wednesday:
Padriac McMeel has been named Athletic Director at Black Hills State University, according to a news release.
Please take this as the compliment it's intended to be, because the best way to describe new Kansas football coach Lance Leipold might be effe…
South Dakota State freshman Mark Gronowski finished as runner-up Monday in the balloting for the Stats Perform FCS Jerry Rice Award, honoring …
The Black Hills State rodeo team traveled to Iowa State to compete in the Cyclone Stampede, its final rodeo of the season Friday and Saturday
BROOKINGS — Mark Gronowski threw two touchdown passes to Jadon Janke and ran 67 yards for the go-ahead score to help South Dakota State rally …
Oral Roberts starting pitcher Matt Gaskins faced the minimum number of batters in his six innings of work and the Golden Eagles raced out to a…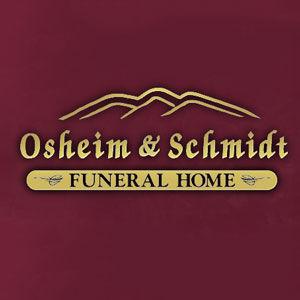 Osheim & Schmidt Funeral Home

Bradeen Real Estate & Auctions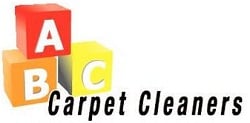 WORCESTER, Mass. (AP) — Concrete is curing, saws are buzzing, and Larry Lucchino is at home again, in a ballpark.
ST. LOUIS (AP) — Carlos Carrasco was shifted to the 60-day injured list by the New York Mets on Thursday, a surprise move that pushes back his…
The Latest on the effects of the coronavirus outbreak on sports around the world:
Bailie Brown doesn't consider herself a trailblazer, and yet in a way she is — and so is her school.