It would be the last hike of the season, Jessica Newton had excitedly posted on her social media platforms.
Come winter, many lakes and rivers can start to freeze over, presenting a beautiful, but potentially deadly situation. Here's what you need to…
LEAD | Monday night's winter storm had little impact on adding more snow to Terry Peak Ski Area, but the resort has been able to open one more…
As the mercury rose late morning last Wednesday on an unseasonably mild December day, so, too, did the traffic on Mark Sather Trail, a popular…
The number of anglers in action recently has been thinned by a buildup of ice along shorelines on Black Hills area lakes. Though the ice on mo…
This would have been the 23rd year for Camp Grouse, pitched in a small clearing among maple trees in the Chippewa National Forest, but COVID-1…
As one is exploring the outdoors, trail safety should be at top of mind. While human attacks on most trails are quite rare, it's important to …
A day after claiming the Class B Team Dual title, the Canton C-Hawks made a second weekend trip to the top of the podium at the Rushmore Plaza…
An impressive performance in Saturday's championship round propelled Brandon Valley to the 2021 State Class A Wrestling title Saturday at the …
A Central-Stevens SoDak 16 matchup is no more.
The Rapid City Central girls basketball team traveled to Yankton as it looked to close out the season with a win over the Gazelles.
The Black Hills State University women's indoor track and field team is standing in second place after the second day of the Rocky Mountain At…
The Black Hills State men's basketball team closed the regular season with an 85-73 victory over Metro State Denver Saturday night in Denver.
The Black Hills State University indoor track and field opened the Rocky Mountain Athletic Conference Championships with one win and four Firs…
CARBONDALE, Ill. -- Javon Williams Jr. and Romeir Elliott each had a pair of touchdown runs, and Southern Illinois beat top-ranked North Dakot…
The South Dakota Mines women's basketball team's possible momentum heading into the Rocky Mountain Athletic Conference postseason took a hit w…
The South Dakota Mines men's basketball team went into Friday night's regular-season finale in the eighth and final spot for possible postseas…
The Black Hills State women's basketball team fell to Colorado Christian University 55-51 Friday night in Rocky Mountain Athletic Conference p…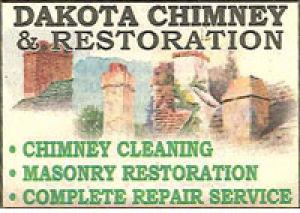 Dakota Chimney & Restoration, Inc.

Bradeen Real Estate & Auctions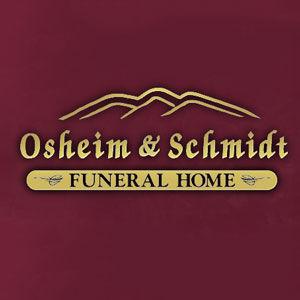 Osheim & Schmidt Funeral Home
The Rapid City Rush have struggled this season in the second game of a series, entering Saturday's contest with a 2-8 record and going 0-4 aft…
TAMPA, Fla. (AP) — DJ LeMahieu and the New York Yankees are happy there will be a little bit of baseball normalcy when spring training games b…
ANAHEIM, Calif. (AP) — Albert Pujols woke up from a nap last Monday in Arizona to find several hundred messages and missed calls on his phone.
Ian Edmonson's goal 2:38 into overtime gave the Rapid City Rush a 5-4 win over the Wichita Thunder on Friday at INTRUST Bank Arena after going…
SARASOTA, Fla. (AP) — Chris Davis says he's made changes in his swing that fans will spot right away. Whether they produce better results, tha…
Jay Bruce made it to the New York Yankees, 3 1/2 years later than he first thought.