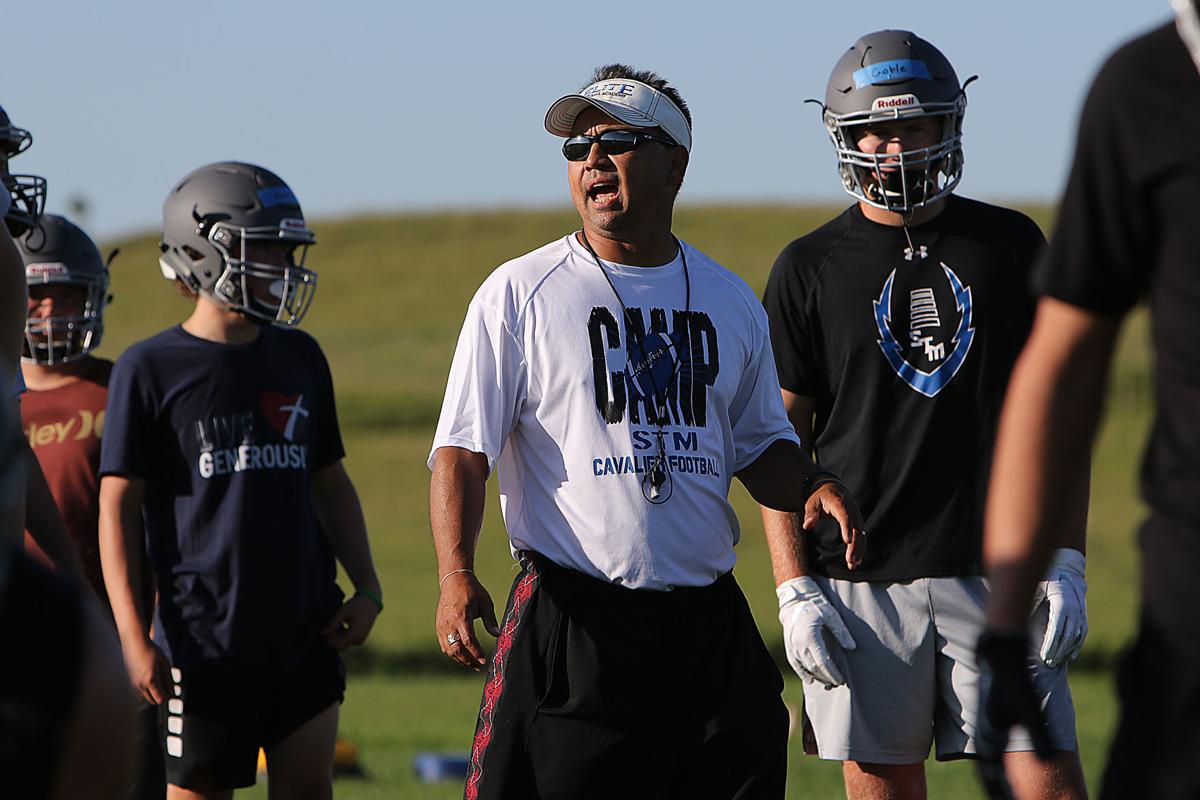 The South Dakota High School Activities Association will hold a special teleconference meeting Thursday to talk about a proposed contact recommendations for summer athletics, and yet again discuss the football classification proposal.
The meeting will begin at 9 a.m. Mountain Time via Zoom. 
The NFHS Sports Medicine Advisory Committee (SMAC) released its guidance to states May 16, and the proposed SDHSAA guidance is taken from the  NFHS document, with feedback from members of the SDHSAA SMAC, including Dr. Verle Valentine of Sanford Health, who serves on the NFHS SMAC and assisted with the development of the NFHS document.
SDHSAA Summer 2020 Contact Recommendations
 This guidance is in effect from June 1 through July 31. This is subject to change based on current conditions. In addition, schools must also focus on the health of their students, coaches/advisors and other staff.
 It is recommended that all schools/programs start at Phase One of this program and remain there for at least 14 calendar days. In keeping with Governor Kristy Noem's "Back to Normal" plan, if there is a downward/flat trajectory of documented cases within a 14-day period, schools may progress to Phase Two, where a new 14-day period of tracking of cases should begin.
If there is another 14-day downward/flat trajectory of cases, schools may progress to Phase Three.
Sport/Activity Categories
• Lower Risk: Sports/activities that can be done with social distancing or individually with no sharing of equipment or the ability to clean the equipment between use by competitors. Such examples: golf, weight training, sideline cheer, individual running events, cross country running (with staggered starts), throwing events (shot put, discus, javelin), debate, oral interp.
• Moderate Risk: Sports/activities that involve close, sustained contact, with protective equipment in place that may reduce the likelihood of respirator sports/activities that use equipment that cannot be cleaned between participants. Such examples include: Basketball, volleyball, soccer, gymnastics, tennis, high/long jump, pole vault, 7 on 7 football, one-act play. (Note- tennis, volleyball, gymnastics, and track events could be considered "lower risk" with appropriate cleaning of equipment and use of mask by participants.)
• Higher Risk: Sports/activities that involve close, sustained contact between participants with lack of significant protective barriers which creates a high probability that respiratory particles will be transmitted between participants . Those examples include: Football, wrestling and competitive cheer/dance.
Longtime St. Thomas More football coach Wayne Sullivan said that he knows people are frustrated about staying inside and not being able to do the things that are normal, so he is hopefull that it is time they can move forward.
"It's exciting that we can go out and get started, and kind of have some normalcy, get everybody going and moving forward," he said.
Sullivan said that back in the day when they started summer workouts, they could have one coach for every seven players, so that is what they have doing. It should fit in with the CDC guidelines.
"We'll be able to stay within regulation, because what it is nice is you get in with different quarterbacks, receivers and linemen, you break up in those groups," he said. "We'll be able to stay within the CDC guidelines and get after it."
Sullivan said that there is no limitations on how much they can workout other than only so many padded days. He said they will start with individual workouts, then break them up with linemen gatherings, quarterbacks and running backs.
Depending on the numbers, Sullivan still wants to get the annual passing league going again that he has run for the last 25 years.
"I'll have to figure that out through the state," he said. "This is something that we want to continue if we can, as long as we stay within what we're supposed to do. If not, we can do those things in-house, within our own team. It's also better to go against somebody else."
Sullivan said the Cavaliers plan to still go to the Chadron State College football camp July 13-15.
"We're still excited that we can go and find out what we need to do for our team, what we need to work on before August. Those camps are invaluable," he said.
Football Reclassification
The SDHSAA Football Advisory committee met earlier this month at the request of the  board of directors and decided upon the formation of a special committee to study football classifications. 
The panel discussed a variety of options, including delaying action for future years or modifying their original five-class proposal.
The panel decided to respond to the board of directors with the formation of a separate sub-committee. This group would include three representatives from each group, as well as individuals representing officials and Native American schools.
Their plan would be to meet in August and November, with the goal of making a formal proposal for adoption by the January 2021 SDHSAA board meeting.
Be the first to know
Get local news delivered to your inbox!