A friend of mine from another newspaper, who covers Division 1 college basketball, puts together his NCAA bracket for publication in his paper…
It's no secret that while in the transition of moving up to Division II athletics, you take what the schedule-maker gives up.
Who said you can never go home again?
St. Thomas More and Spearfish open the 2012 football season at Lyle Hare Stadium on Saturday. If last year's season-opener between the two sch…
While talking to Dave McPherson, he had some interesting thoughts about London.
I had a chance to catch up with a few Spearfish football players over the past couple of days.
So the Canyon Lake Little League baseball team isn't heading to Williamsport.
The Rapid City Stevens boys' basketball team saw its season end as it faced off against a tough Brandon Valley squad in a Class AA SoDak 16 ma…
Second-half blues against Aberdeen Central cost Rapid City Central once again, as the Cobblers fell to the Golden Eagles 57-52 in a boys' SoDa…
The Rapid City Central girls' basketball team used a solid defensive effort in the second half for a 44-43 victory over Huron in a Class AA So…
When it comes to postseason play, it's win and you're still in. For the St. Thomas More boys' basketball team, that certainly is the case desp…
Rapid City Christian rallied from a seven-point deficit midway through the fourth quarter and survived cold shooting and foul trouble to upend…
Stevens roared out to a 28-point lead in the first half and held Pierre without a field goal for the majority of the opening 16 minutes. The G…
South Dakota State scored on big play after big play in the first half to roll past Western Illinois, 45-10, in the Jackrabbits' home football…
The Black Hills State women's basketball team was crowned Rocky Mountain Athletic Conference Tournament champions after the Yellow Jackets sch…
All-Summit League performers Douglas Wilson and Baylor Scheierman spurred the South Dakota State men's basketball team to an 84-71 win over Om…
For the fourth-straight year, Augustana's Taylor Beagle has earned another trip to the NCAA Division II Women's Swimming and Diving Championsh…
The Black Hills State women's basketball team held off third-seeded  Western Colorado67-62  Friday night in Golden, Colo., to advance to the R…
The Black Hills State women's soccer team fell to Colorado Christian 2-1 in double overtime Friday in Lakewood, Colo.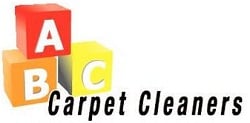 Bradeen Real Estate & Auctions
CLEVELAND (AP) — Cleveland Indians third baseman José Ramírez and slugger Franmil Reyes have been isolated from their teammates at spring trai…
Tyler Coulter and Avery Peterson potted power-goals, and Adam Carlson bounced back with 37 saves as the Rush rebounded from an 8-5 loss to the…
What's that piece of advice Little League coaches always tell their kids — keep your eye on the ball, right?
New York Yankees manager Aaron Boone returned to the dugout Saturday, three days after surgery to have a pacemaker inserted.
SCOTTSDALE, Ariz. (AP) — Left-handed reliever Jose Alvarez signed a $1.15 million, one-year contract with the San Francisco Giants on Saturday.
PEORIA, Ariz. (AP) — Seattle Mariners top prospect Jarred Kelenic will be sidelined due to a strained adductor muscle in his left knee.
This past offseason was not going to be the time the Seattle Mariners made a bevy of high-priced moves in free agency. Not with the team focus…