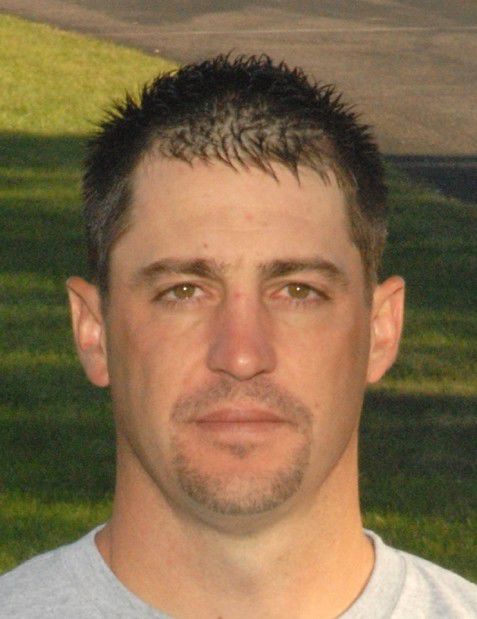 Less than a week after his team fell to No. 1 Pierre 103-0 in a Class AA football quarterfinals game in Pierre, Spearfish head coach Chad McCarty has resigned.
McCarty has been at Spearfish High School since 2009 as an assistant football coach, strength and conditioning coach and assistant track and field coach.
McCarty confirmed to the Journal Tuesday that he has resigned, pending school board approval, but said he wouldn't issue a statement until next week. Spearfish activities director Stephanie Ornelas also had no comment at this time.
This past season the Spartans finished 0-10, his third winless season in his seven years at the helm. In his seven seasons, McCarty had a 13-51 overall record. His top season was in 2016 when the Spartans finished 6-5, including 1-1 in the state playoffs.
McCarty is a graduate of Western State College in Gunnison, Colo., and received his Masters in Sports Administration from Chadron State College. McCarty was the starting free safety for the Rapid City Red Dogs in 2000-01, was an assistant football coach, coordinating special teams, at New Mexico Highlands University in 2001-02, and a wide receivers coach while at Chadron.
He took over for Bruce Bresee, who stepped down after the 2013 season after leading the Spartans to Class 11A semifinal berths in both of his seasons at the helm.
Last week in the quarterfinals, Pierre led 42-0 after the first quarter, 75-0 at halftime and 96-0 after the third quarter. The Governors rested its starters early and played their fourth-string lineup for a good chunk of the Class 11AA quarterfinal game.
The loss ignited calls for the mercy rule calls for a running clock when games get out of hand and the game ending at a 50-point difference. It's used in 9-man, 11B and 11A, but not Class 11AA or 11AAA.
On Twitter last week, SDHSAA executive director Dan Swartos said they will recommend it again and look at the classification process.
"AA and AAA have resisted implementing mercy rule/running clock due to travel. We will recommend it again. Also will be looking at classifications. Our established process would be better than legislation. We will work to improve it for all involved," Swartos said.
Spearfish went into the game 0-9 and had been outscored 384-23 this season.
Pierre, 10-0 and the top-ranked team in 11AA this season, will host Mitchell in the semifinals Friday.