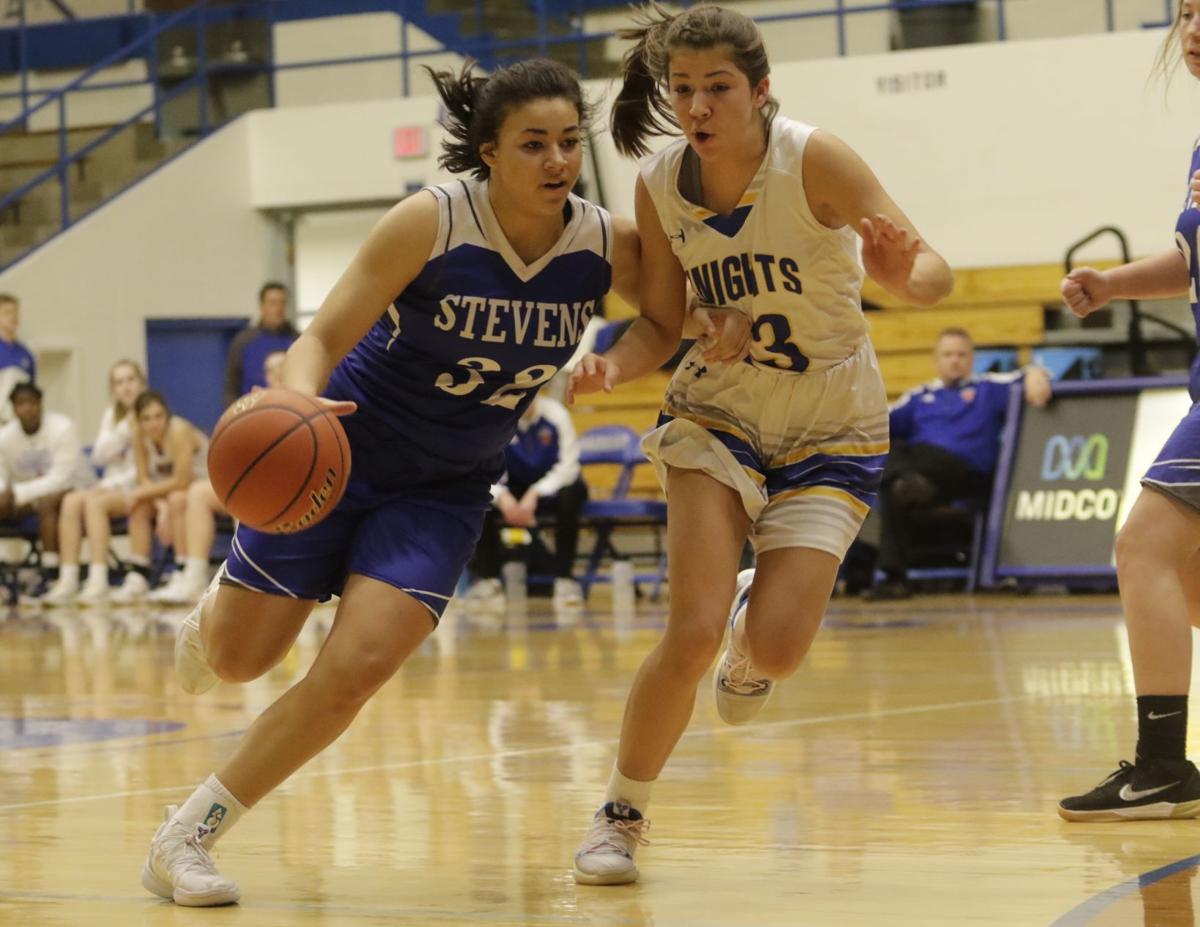 It's one of the biggest decisions a high school athlete can make, and Friday Rapid City Stevens girls' basketball junior standout Kyah Watson announced where she will be playing her college basketball.
Watson announced through her Twitter account that she has verbally committed to the University of South Dakota of NCAA's Division I Summit League.
The 6-foot guard has led the Raiders to a 9-3 record this season and said the Coyotes' program had a comfort level that she appreciated.
"I really liked the coaching staff there, they were really supportive in the summer," she said. "I felt really comfortable with the team and with talking to the coaches, that made it really easy."
USD is 17-3 this season and 5-1 in the Summit League. Watson is a three-sport athlete, having just won a Class AA state volleyball title with Stevens and helped the Raiders to a fourth place finish in the Class AA girls' track and field championships.
Stevens coach Michael Brooks said the coaching staff, led by head coach Dawn Plitzuweit, was easy to work with and very clear with Watson about what joining the program would be like.
"Coach (Plitzuweit) at South Dakota was very honest and open about they wanted from her," he said. "What they needed to see from her to showcase her abilities, that she is going to be a player there."
Watson said that although Vermillion is on the other side of the state, being close enough to get home was very important to her decision. That fact that her older brother also attends USD was also a plus for her.
She said she was comfortable with the style of play at USD, and also hopes she can get a lot out of her basketball education during her time in Vermillion.
"They kind of play like we do with pressuring the ball," she said. "My hope is to improve my basketball game."
Watson said having the decision made feels good, something Brooks understands, as he played college basketball at Western State-Colorado.
He also said her committing as a junior gives the program time to make sure she has developed to the point of being ready for Division I basketball.
"To represent her home state is an amazing opportunity for her, I'm proud of that accomplishment," he said. "It really should relieve some pressure for her to play free and grow within our program, but also linking up with them and making sure that we have her ready for them when that time comes."
The Raiders will be on the road to face Scottsbluff, Nebraska Saturday while USD will face North Dakota on the road Thursday.