You may not be able to give your loved ones a hug this year but you can give them a gift (or five). And you may be wondering whether it's…
Content provided by Visit Rapid City. Rapid City is prioritizing safe travel this season within the community and surrounding Black Hills. Wit…
With the possibility of a vaccine on the horizon, perhaps we can rekindle our dreams of a future family vacation. Here are five ideas to consider.
There's no place like home. But with care, you can reduce the risks that come with spending a night in a hotel or motel. Half of the battle oc…
It's no secret: Hotel ballrooms, boardrooms and rose gardens that once commanded big budgets for conferences, cheer competitions and wedding c…
For months, the question has loomed: Should we travel for the holidays? Like almost every question this year, the answer has been a resounding…
How much value did you get out of your Priority Pass membership this year? Did you ever use Global Entry in 2020? Sure, travel credit cards ca…
The Transportation Security Administration published some tips on Thanksgiving and holiday travel this year, helping people to be as prepared …
Content provided by Visit Rapid City. Rapid City is prioritizing safe travel this holiday season within the community and surrounding Black Hi…
Turkey Day will look different this year for many Americans because of the pervasive impact of the COVID-19 pandemic. Three in 5 U.S. adults w…
We can all be grateful for the opportunity to explore new territory. Here are five reminders of why venturing near or far with our family trul…
A theme park ride that opened in October in Japan lets guests zipline into the gaping mouth of a massive "life-size" Godzilla statue.
There was once a time when camping conjured up images of trudging through the backcountry, backpacks slung over tired shoulders while keeping …
Travelers are living (and traveling) in unusual times. Here are some gift ideas to see them through.
Consumers planning trips for the upcoming holiday season are putting airline health and safety protocols and flexibility before cost, accordin…
Good news for outdoor enthusiasts, skiing is back for the 2020-2021 season.
What are the average additional fees on each airline? That is, how much extra will it cost to select a seat, bring one overhead carry-on and c…
Obviously, there's nothing "normal" about 2020.
Jimmy Sweeney will take his first flight since the COVID-19 pandemic to visit family in Florida around the Thanksgiving holiday — and he has r…
Given the prevalence of remote work and increasing options to live and work from abroad, here you'll find some of the most popular travel insu…

Bradeen Real Estate & Auctions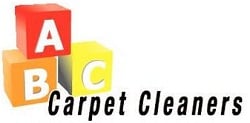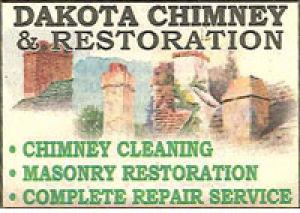 Dakota Chimney & Restoration, Inc.
When the time is right to pursue a family fly-fishing adventure, know you'll soon wake up in some of the country's most pristine places. You m…
In a typical year, most people want to see family for the holidays. But many people don't really want to stay with family. So if you've alread…
It's been a while since those Las Vegas hotel marquees trumpeted the appearances of live shows on the Strip.
Basic economy tickets get a bad rap. These cheaper fares, which carry more restrictions and fewer built-in features than regular economy ticke…
Molly Wiese was truly stumped. Her parents and siblings live in Southern California, and Wiese, a 35-year-old lawyer, has returned home every …
Lisa Roth grew up in an artistic family. Her surgeon father was also an actor, her mother was a sculptor and her older brother, David Lee Roth…
Whenever some consumer advocate suggests need for a new regulation to mitigate some obvious traveler pain point, the industry's primary suppli…