A thin ephemeral waterfall in Yosemite National Park that's barely noticed by many visitors to the popular Yosemite Valley becomes the Califor…
LOS ANGELES - My husband, Joe, and I went to Chicago at Christmas to visit my family. Often, you can fly round-trip from Los Angeles Internati…
This past summer, seeking some sanity, I flew to Singapore and from there to Switzerland. I struggle to think of any other two countries where…
Great Blasket, on Europe's Atlantic fringes, is seeking a couple to become summer caretakers and sole full-time residents of the unoccupied island.
The Chuangs planned on exploring Puerta Vallarta with their 6- year-old twins, strolling the famous Malecon along the ocean, seeing baby sea t…
ORLANDO, Fla. - The 16th-floor balcony of the $15,000-a-night suite at the Four Seasons Resort Orlando gives guests a bird's-eye view of the f…
GLENORCHY, New Zealand (AP) — We crested a hill on the winding lakeside road, and there it was: Middle-earth.
"You're going to Bequia?" friends had asked, "to write about it?" The implication being, they'd hoped to keep their vacation paradise in the C…
Many people love to travel. Many people also have concerns about climate change.
Late last year the folks at Eurail made some big changes in the venerable Eurail Pass program. Now, your choices are either a one-country pass…
Britain, while engulfed in Brexit politics, is constantly investing in first-class projects to share its heritage-- and, in so many ways, Brit…
Before flying to my Santa Fe, N.M., resort, I received a list of at least 20 activities available during my stay. Yoga Nidra. Zen Qi Flow. Sou…
Google has updated its travel website with new features to help users better plan their next trip. The company's latest updates include reveal…
Not a skier? Then you might feel out of place in Colorado during the wintertime. But the state has plenty more seasonal fun for you and the wh…
NORFOLK, Va. - The expression on my face must have shown my sheer frustration. I had been waiting half an hour for Fred - make that F.R.E.D. (…
WASHINGTON - Much attention has been focused on Washington in recent weeks as the impeachment hearings have played out. The president may have…
Mountain towns offer fresh air, creative cuisine and active pursuits for all ages.
The recently opened Fergusons Downtown offers something in short supply in Las Vegas: authenticity. Fergusons departs from the usual over-the-…
WHITE SANDS NATIONAL PARK, N.M. - I didn't expect to be hugged today, let alone three times. And by strangers. But that's what happened after …
Feeling low on ski money after your holiday shopping? We're here with some tips to find bargains in Colorado and beyond: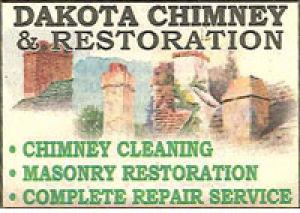 Dakota Chimney & Restoration, Inc.

Bradeen Real Estate & Auctions
Once a well-kept secret, Sri Lanka has gained popularity for its beautiful beaches, incredible hillsides with tea plantations, and elaborate B…
"The situation with tourism is very controversial. It's equally a blessing and a curse for the locals."
Kevin Gerber isn't even a "Star Wars" fan, but he had happily just spent $100 to build a droid with his 5- year-old son at Disney World's Star…
Think your profanity-laced T-shirt would be fun to wear on your next cruise? Carnival Cruise Line says no.
"Why do they let this woman out on her own?"
There are way too many stories out there of people purchasing travel packages that don't exist or booking hotel rooms, paying upfront and then…
BEAUFORT, S.C. - The "Great Skedaddle" proved the salvation of Beaufort, the jewel in the crown of South Carolina's Low Country. Following the…