Visiting the spectacular Uluru sandstone monolith — an Australian landmark — is an unforgettable experience. Brassy bronze in color and beautifully glowing when the sun sets, Uluru is considered sacred by the original inhabitants, the Anangu people, who believe that the spirits of their ancestors live on there.
Head to Uluru to walk around the circumference of the rock, and learn about its history and tradition.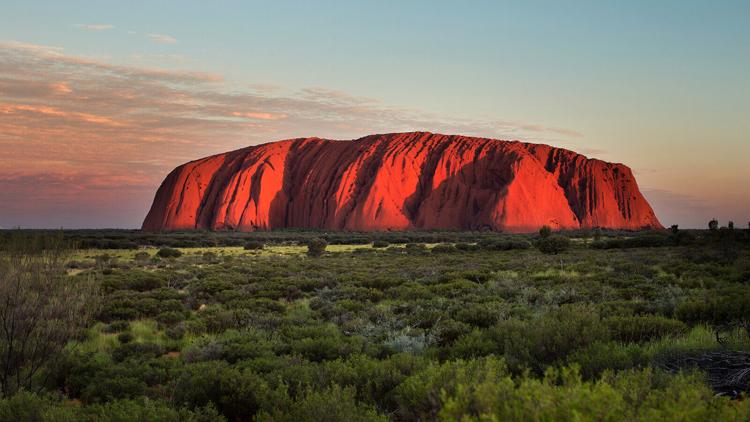 Need to get away?
Start exploring magnificent places with our weekly travel newsletter.