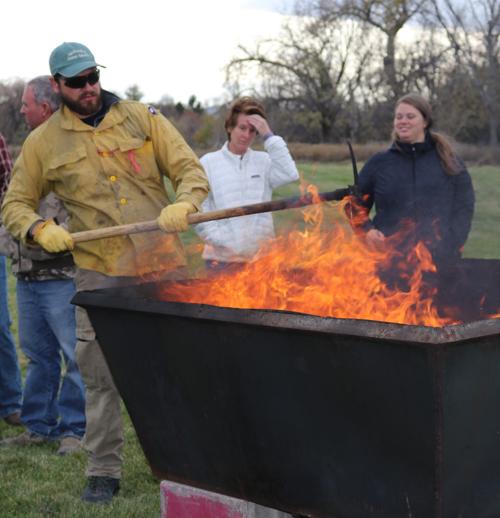 The Nebraska Forest Service, with support from Tigercat Machines, USDA-Forest Service, and Council of Western State Foresters, will hold a ROI Carbonator 500 wood waste disposal and biochar production equipment demonstration Oct. 11 from 9 a.m. – 1 p.m. The demonstration will take place 10 miles south of Chadron; 1.5 miles north of Chadron State Park on Highway 385.
Biochar is a pure carbon product made from organic material that can offer improvements in soil nutrient and moisture retention, and reduce burning and landfilling of agricultural and forestry wastes. The ROI Carbonator 500 converts wood and other suitable biomass into high quality biochar at high throughput rates. It is designed to accept trees, brush, stumps and other wood debris, without grinding or chipping.
You have free articles remaining.
NFS Forest Products Coordinator Heather Nobert says it's an opportunity for those interested in biochar and its uses to find out more.
"It is always great when equipment like the Carbonator can be showcased in the field, doing the work it was designed to do," Nobert says. "The demonstration in the Pine Ridge will show an alternative to pile burning woody debris from fuels reduction activities. Woody debris disposal coupled with biochar production makes sense in wildfire prone areas. It's a win-win solution."
For more information, please contact Northwest Nebraska District Forester Doak Nickerson at (308) 631-1280.