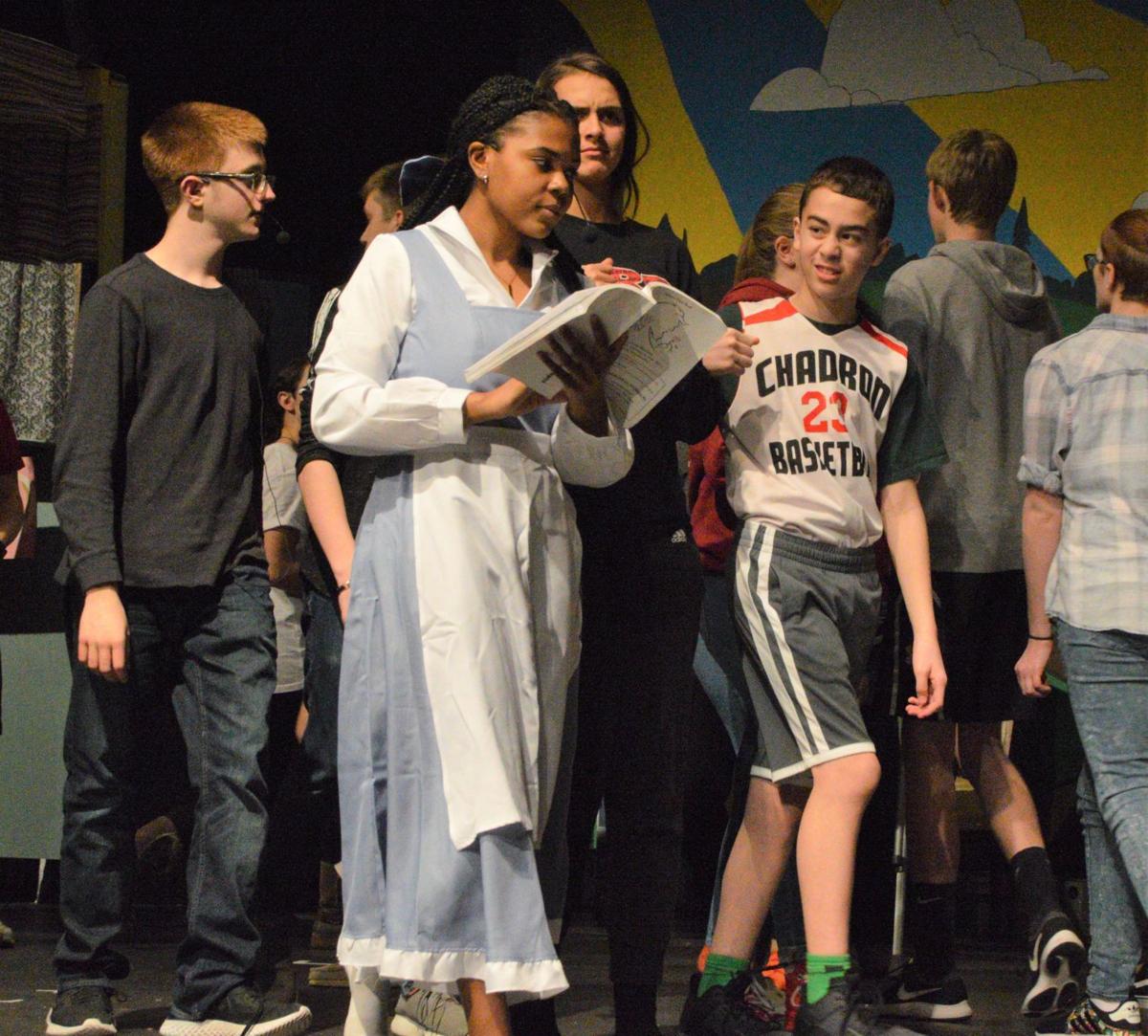 For those who have attended the high school musical the past couple years, or attended a Chadron Cardinal game where she performed The Star-Spangled Banner, Lateisha Ngoi is certainly a memorable part of the experience. The daughter of Gisele Mulumba, following graduation Ngoi will trade the open prairie of western Nebraska for the bright lights of New York City as she was recently accepted into the Juilliard School's theater program.
Having grown up in Toronto, Canada, Ngoi said the big city atmosphere is something she's used to and ready to experience again while in college. Her decision to apply to the prestigious school was something she chose to bring her out of her comfort zone. She had her first audition in January, and though initially was placed on a waiting list she was soon notified of her final audition.
In this final step, she received instruction to have two classical and two contemporary monologues prepared. She wound up having to perform only one of each, for which she was grateful because it helped take off some of the pressure. Her chosen pieces were from Williams Shakespeare's "All's Well That Ends Well" and the movie "Precious."
Additionally, she sang "She Used to Be Mine" from "Waitress."
Ngoi's passion for the theater began in middle school, where she became interested in and enjoyed being on the stage. As a freshman in high school, that interest deepened as she experienced working with the Claude Watson program and she chose to pursue it as a course of study.
Since the move to Chadron in 2018 when her mother was offered and accepted a position at Chadron Community Hospital, Ngoi has performed several times with the school. Her favorite roles have been the dragon in "Shrek," Chadron High's 2019 musical. She said it was the most fun and the song she had was one of her favorites to perform. While In Toronto, her favorite was playing the title role in "Antigone."
Along her journey, Ngoi has worked with casting directors in Canada, learning audition techniques, and began working with Bobby Pace of Chadron State College. She also qualified last year for summer intensives at NYU and the American Musical and Dramatic Arts Academy in Los Angeles. She planned to attend the L.A. school, though the COVID-19 pandemic nixed that.
"I've been working with her on her singing only since the beginning of this year," Pace said, "so I definitely can't take any responsibility for her successes! However, I have had the best seat in the house — the conductor's podium — for the high school musical for the past two productions, and I can speak to the professionalism she has shown as a young theater artist.
"Throughout the rehearsal and performance process, she always showed that she was prepared to the utmost level and willing to take direction. She clearly has an innate talent for singing and acting, but I believe that these talents are only realized with hard work and the desire to get better and push one's self. In working privately with me she has displayed a willingness to try new things and become more educated about her art form – these are the things that will take her very far."
Ngoi expressed great appreciation to choir teacher and musical director Wendy Rhoads for the time and work she puts in with her and all of the students.
Rhoads said Ngoi's acceptance into Juilliard is extremely rare, as the school takes only five freshman for each of its majors. Having directed and taught 14 years in Chadron and Denver, Rhaods said she's never seen a student try as hard as Ngoi. She further described the senior as the "trifecta" of a theater student.
"She's got the talent and the drive, but not the ego."
Rhoads further added Ngoi has been wonderful to teach, direct and perform. The beautiful part about Chadron, she added, is that while what Ngoi does on the stage is wonderful, the school cares about her as a person and her goals, wherever they might take her.
Last year saw Ngoi as Belle in "Beauty and the Beast" at the high school, and in 2021 she is the witch for "Into the Woods." Ngoi said the production is one of the hardest they've done, but also her favorite, so she is excited to present it. Performances are scheduled for March 19-21.