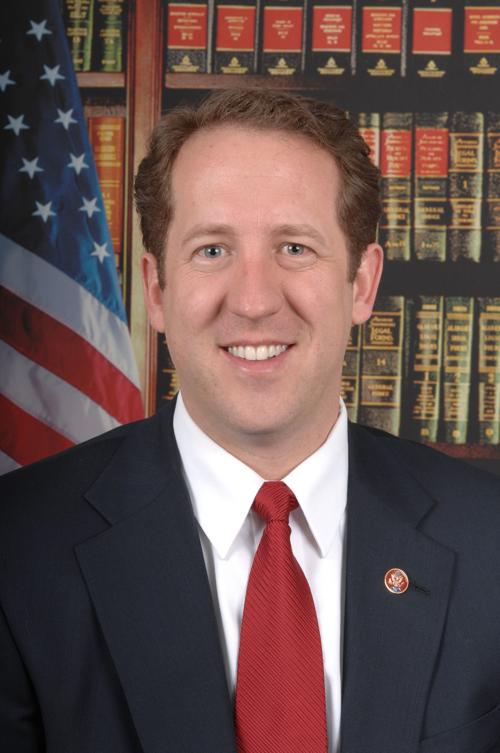 Each November, we celebrate National Family Week to reflect on the importance of strong families in our communities. Whether through biological child birth, adoption, or foster care, children need families to provide the care and support necessary to become healthy and productive adults. It has been a cornerstone of my tenure in office to support federal policies which encourage the development of strong families.
One such measure is the Family First Prevention Services Act, which was advanced by the Human Resources Subcommittee, which I chair, and signed into law by President Trump earlier this year. Its purpose is to keep children in their homes at every possible opportunity and to provide the support foster families need to step in when they cannot. Whether through mental health and substance abuse treatment or transition assistance for children leaving foster care and becoming self-sufficient, this bill enjoyed broad, bipartisan support and I was happy to help pass it.
During the month of June, the House passed more than 70 bills to combat the growing opioid epidemic in our country, many of which were advanced by the Ways and Means Committee of which I am a member. Substance abuse is a major cause in the weakening and dissolution of healthy families, and this legislative package seeks to stem these break-ups through better doctor-patient educational practices, expanded access to opioid alternatives, and steps to interrupt the supply of elicit opioids.
On the local level, my office participates in a program known as Angels in Adoption to recognize the sacrifices of great Americans across our country to the healthy development of our children. This year, we recognized Linda Shepard and Charles Walker of Burwell who have welcomed more than 50 children into their home over the years through foster care and adoption.
Their story is one that warms my heart and serves as a constant reminder of the endless generosity and love our fellow Americans provide each and every day to children in need. Nominations for the 2019 Angels in Adoption program have not yet opened, but applications are typically due in June and honorees announced in August. If you know of someone in your local community who is deserving of this recognition, please reach out to my office for details.
Finally, strong families need jobs to provide economic support and encourage self-sufficiency. Nearly a year has passed since the Tax Cuts and Jobs Act was signed into law, which has helped to stimulate economic growth through lower taxes and provide a boost to families by doubling the child tax credit. Beginning in 2018, families with children will receive a substantial increase in take-home pay. Americans know better how to spend their hard-earned dollars than bureaucrats in Washington and they should be empowered to do so at every opportunity.
Whether through enhanced support for biological, adoptive, or foster families, renewed efforts at substance abuse prevention, or increased economic growth and job creation, I'm proud to have supported these initiatives to strengthen our communities. National Family week is a great reminder of the all-important role of strong and stable families in the development of our children and the long-term health of our nation.
Catch the latest in Opinion
Get opinion pieces, letters and editorials sent directly to your inbox weekly!