About Prima School of Dancing
Welcome to Prima School of Dancing!

Prima School of Dancing has proudly served the Black Hills community since 1964 by establishing a lasting legacy of quality dance education. Locally owned and operated, Prima School of Dancing offers a variety of styles, including ballet, hip hop, tap, jazz, modern, lyrical, musical theatre and drama. We realize that parents have choices between studios and activities for their children. This is why we feel very fortunate that so many families believe we are the best choice for their student's dance education.




Conveniently located at 3401 Sturgis Road in Rapid City, the Prima School of Dancing can be contacted at 605-348-8125. For more information, you also can visit our website or like us on Facebook. Prima School of Dancing goes beyond excellent dance instruction because every student here is cherished.

Sign Up Today For One Of Our Popular Dance Classes!


Levels 2 And Up

- Ballet
Levels 2-6
Minimum age 7

- Tap
Levels 2-adult
Minimum age 7

- Jazz
Levels 3-6
Minimum age 8

- Hip hop
Beginner-advanced
Minimum age 8

- Modern
Beginner-advanced
Minimum age 7

- Lyrical
Beginner-intermediate
Minimum age 7

- Musical Theater
Beginner-advanced
Minimum age 7

- Drama
Minimum age 7


Early Childhood Program

- Creative Dance 1
For students ages 3 1/2 to 4

- Creative Dance 2
For students ages 4-5

- Kinderballet/Tap
For students who are in kindergarten

- Ballet/Tap 1
For students who are in 1st or 2nd grade

- Primary Ballet/Tap
For students who are in kindergarten to 2nd grade

Whether you are a beginner and brand new to dance or are seeking a future in dance, Prima has classes just for you!

The Fit It is a priority at Prima School of Dancing to make the music, costumes and choreography age appropriate.

Curriculum: Prima School of Dancing has a full-scale dance program, including age and level appropriate curricula in all of the major dancing genres, which incorporates the national dance curriculum of the American Ballet Theatre. The A.B.T. curriculum is a breakthrough, eight-level program that provides high artistic training with the basics of dancer health and child development.

Legacy: Prima School of Dancing has been an outstanding member of the Black Hills community for more than 40 years. Prima has historically been the Black Hills' largest dance studio with a lasting legacy of quality dance education seen in the joy and success of its students.


1. The Curriculum
Prima School of Dancing is proud to include the AMERICAN BALLET THEATRE® National Training Curriculum, a breakthrough 8 level program that combines high quality artistic training with the basics of dancer health and child development. The ABT® National Training Curriculum consists of a comprehensive set of age-appropriate, outcome-based guidelines to provide the highest quality ballet training to dance students of all ages and skill levels.

2. The Convenience
Having two separate dance floors at Prima allows students and parents to choose from a wide variety of dance classes during a broad range of times. This gives families more flexibility in finding classes that work better with their schedules. The expanded options also give some families the ability to have siblings or the parent and child take classes at the same time.

3. The Service
At Prima we have office staff available during all of our normal class times, so you and your child can get immediate assistance.

In many studios the teacher or the studio owner conducts classes and does the administration. By trying to do two jobs at once, the class may suffer as the teacher has to use class time for customer service issues, or the studio may have no customer service available if the teacher is in a class.

4. The Floors
To an audience, a skilled dancer's jumps, leaps, and spins appear effortless; to the dancer, these actions feel difficult and can strain bones and joints. Such strain makes a quality dance surface a vital component to the dancer's experience, especially since dance footwear does not provide any cushioning or support, and the shock of dance movement can place undue pressure on a dancer's knees and back. The best way to prevent injury is by choosing a studio with a professional "sprung floor." At Prima, our sprung floor rests on a system of elevated high density foam and wood to create the effect of a floating floor. The floor thereby absorbs the primary shock of jumping, reducing the risk of injuries and allowing students to dance longer without getting tired.

The top layer of the dance floor is also an important factor. The two most accepted surfaces for dance companies are wood and marley. It is good for dancers to have experience on both surfaces. Some dancers prefer wood because of how crisp and clean tap sounds are on it or because they enjoy controlling how slippery the floor is by the amount of rosin they use. Other dancers enjoy dancing on marley more because of its' nice smooth feel underneath feet without being too sticky or too slippery. Despite the advantages, the expense of the floors prohibits most studios from using both services.

At Prima, we are fortunate to offer classes on both wood and marley floor surfaces, making us the only school in Rapid City to offer the 2 best floor types for dance. While sprung floors and surface type may seem like small issues, we at Prima are proud to protect our students physically from the rigors of dancing.

5. The Recital
For the past 25 years, Prima's recital has been in Rapid City's largest theater, the Rushmore Plaza Civic Center. This production has the reputation for being one of the most enjoyable shows in town, as evidenced by the amazing demand for the best seats in the theater.

Many dance studios will require parents to pay a recital fee or even volunteer their time to help. At Prima, we charge no recital fee, and we keep recital tickets and costume fees as low as possible. Additionally, the parents at Prima are not required to volunteer, so they are free to enjoy the fantastic show, guilt-trip free.

6. The Fit - Age Appropriate Costumes, Music and Choreography
It is a priority of Prima's staff to make our students' dance experience excellent in every way, including by making the content age appropriate. We spend many hours behind the scenes searching for music that is beautiful, entertaining, captivating, and appropriate for its audience. We also take great care to choose costumes that are fun and in good taste, and to choreograph dances that suit students' ages and abilities.

7. The Care - Every student is cherished
At Prima, we do more than teach students to dance. We believe we have a responsibility to be positive role models in our dancers' lives. We also cherish each student, enjoying the experience of making each person more than "just another student." This mindset is a prerequisite for the teaching staff that we hire: all instructors at Prima are highly qualified (we do not allow high school students to teach classes) and willing to embrace the responsibility of being a role model for students. At Prima, we ultimately want each child to experience the blessing of achieving their goals, whether it is having fun dancing once a week or taking as many classes as possible to prepare for a career in professional dance.

Click here to access our full Fall schedule, which starts on Monday, Sept. 8!

Benefit 1: Physical!
Dancing promotes flexibility, strength, and stamina while improving balance, coordination, muscle tone and posture.

Benefit 2: Mental!
Dancing is an activity that improves both left brain (logical, sequential) and right brain (creative, emotional) thinking.

Benefit 3: Emotional!
Dancing releases endorphins as it is a wonderful full-body workout, but it also allows students to express their emotions through movement in a healthy and positive way.

Benefit 4: Social!
Through dance, students learn to work cooperatively in groups while taking class or learning choreography for a performance, as well as individually learn how to apply the personal instruction or help from a teacher.

Benefit 5: Fun!
Dancing is just plain fun. It is fun to learn, fun to perform and even fun to watch!

"During my senior year in high school, I realized that my last days of dancing at Prima School of Dance were upon me. Prima had become so much more than a dance studio during my 13 years of dancing there. It had become my second home.

The teachers and staff at Prima get to know every student on a personal level. Their care and compassion are extended outside the walls of the studio to enhance personal growth. I could not have imagined the growth of my dance technique as well as how I grew as a person during my time at Prima. They have helped me achieve my goals as a dancer, have taught me valuable life lessons, and ultimately have influenced who I am today.

Although dancing with Prima has ended, I will always cherish the valuable lessons learned there. I met many great girls some of whom became my best friends. I was given the opportunity to demonstrate in younger girls' classes, and watching them learn and perform was a wonderful experience for me. I observed drive, determination, inspiration, and a passion for dance, and helping them build on that foundation was very rewarding.

To continue my dance career, I applied for admission to both the Joffrey School of Ballet in New York City and the University of Iowa to study business and dance, and was fortunate to be accepted into both programs. I chose to attend Iowa. Without the technical training and personal support I received at Prima, I would not have the opportunity to continue dancing. - Mandy



"I have danced at Prima School of Dancing since I was 7 years old. Over the years, Prima has become less and less of just being a dance studio to me; it has truly become my second home. The teachers at Prima have impacted my life far greater than they will ever know. Not only have they challenged me as a dancer, but also as a person—to be the best that I can be. The friends I made at Prima are some of my best friends in life, and I will never forget the memories we share. During the last few years at Prima, I was blessed with the opportunity to help assist Miss Christy in the kinderballet/tap classes. The sweet little dancers that I was privileged to get to know brought me so much joy, and it has been amazing to watch them grow into the beautiful dancers they are today. Although I will not be pursuing dance as a career, it will forever be a part of me. Dance has been my hobby, my passion, my escape, and truly a source of joy for me for the past 11 years—I will never forget the lessons I've learned, the people I have met, and the memories that have been made at Prima School of Dancing." - Hannah M.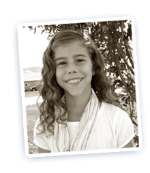 "My name is Mallory DiBona and I have danced at Prima for 3 years now. I have taken ballet, tap, and musical theater classes, and I have learned a lot from all of them. Every week I look forward to my dance classes at Prima. The big recital at the end of the year is one of my favorite times. I love seeing all the creative costumes and performing on stage. All of my teachers have been a great influence and have inspired me to be a better dancer. I have made some good friends throughout the years, and I look forward to dancing with them in the future. I cannot wait to learn more and become a better dancer in my years to come at Prima." - Mallory D.



"Dancing at Prima, for me, is so much more than a hobby: it is a lifestyle. It is a lifestyle because at Prima Christy and her staff focus on so much more than becoming a great dancer. They nurture and support each student by applying dance to an individual. I started dancing late, at 12 years of age. At some dance schools, that fact would have affected my teacher's view of me. But at Prima, I have received nothing but the support I needed to succeed. I have been encouraged to work hard and have even been given the extra help when I needed it. The truth is, every student at Prima is seen as an individual. Each individual is accepted equally but given special attention to succeed and grow personally. Just in this past year I have graduated and gone on to pursue dance professionally. Christy and staff have encouraged me again and again, after each failure and each triumph, to keep pursuing my dreams. Prima gives encouragement to each student to pursue their dreams whether in dance or not. Most importantly, Prima encourages each student to use dance as a tool to become an outstanding person. Even though at 12 my future dance career may not have seemed bright, Prima carried me through. Now, I am delighted to say I am taking all I have learned, dance and life skills, to New York City where I will be training professionally with The Joffrey Ballet. Thank you Christy and Prima!" - Aly A.


"My daughter Alyson has been a student at Prima School of Dancing for over 6 years. As a parent I have been continually thankful for the wonderful, supportive environment that Prima has always been for her. I have watched year after year, her amazing growth, as her teachers have encouraged, supported and even carefully pushed her to become the beautiful person and dancer that she is today. The training she has received at Prima has been so much more that excellent, disciplined dance training, but rather, a perfect balance of encouragement to become all that she can be in all areas of her life. It is now with that confidence and beauty that has been nurtured on the inside of her, that she is able to express and share the gift of dance with others. I would like to say thank you so much to Miss Christy and all of the wonderful staff at Prima." - Barb A.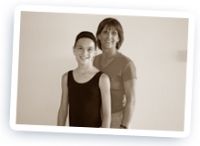 "Hannah is starting her 5th year at Prima and we couldn't be more pleased. Miss Christy and her staff work hard to make training consistently challenging and fun. They watch for and encourage improvement with such enthusiasm that the girls respond with even greater gains. We've watched our daughter become more confident, graceful and strong. I also appreciate that training is centered on dance essentials rather than performances and recitals." - Jodi S.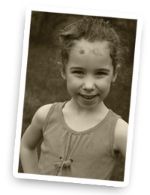 "Prima has been such a blessing for our family. Because of our involvement there, our daughters experience the joy of dance. From the very first class, they have felt comfortable and safe at the studio, but more than that, they delight to dance there. Each time we step through the door, we feel genuine warmth. Everyone is happy to be there—the students, surely, but the instructors and staff as well. Prima has become our dancing "home," which makes it invaluable to know that it is a studio that we can grow with. Our girls will receive the best instruction in town as they progress. As director of the studio, Miss Christy treats all the girls as her own. She truly loves them and trains them with excellence. I see my daughters imitating her and am greatly satisfied to know that she is worthy of their admiration, both as a dancer and as a woman.

I love the warmth and joy with Prima. I love knowing that my girls are receiving the best care and training available. I love seeing them truly cherished. I trust Prima with my daughters." - Kiersten S.

All studios are not the same. We invite you to see why Prima School of Dancing is the right choice for your child to enjoy the beautiful, fun, and athletic art form of dance. For more information, contact us at 605-348-8125, or visit our website. Be sure to like us on Facebook as well. We look forward to seeing you soon!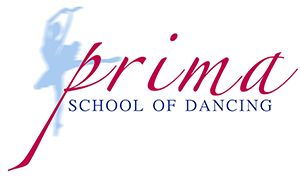 Is this your business?
Promote your business through our innovative Marketplace system! It's free to sign up!
Prima School of Dancing proudly presents "Workin' for a Livin'" featuring students from our HipHop, Jazz, Tap, Modern, Musical Theatre, Drama …
Prima School of Dancing has proudly served the Black Hills community since 1964 by establishing a lasting legacy of quality dance education. L…