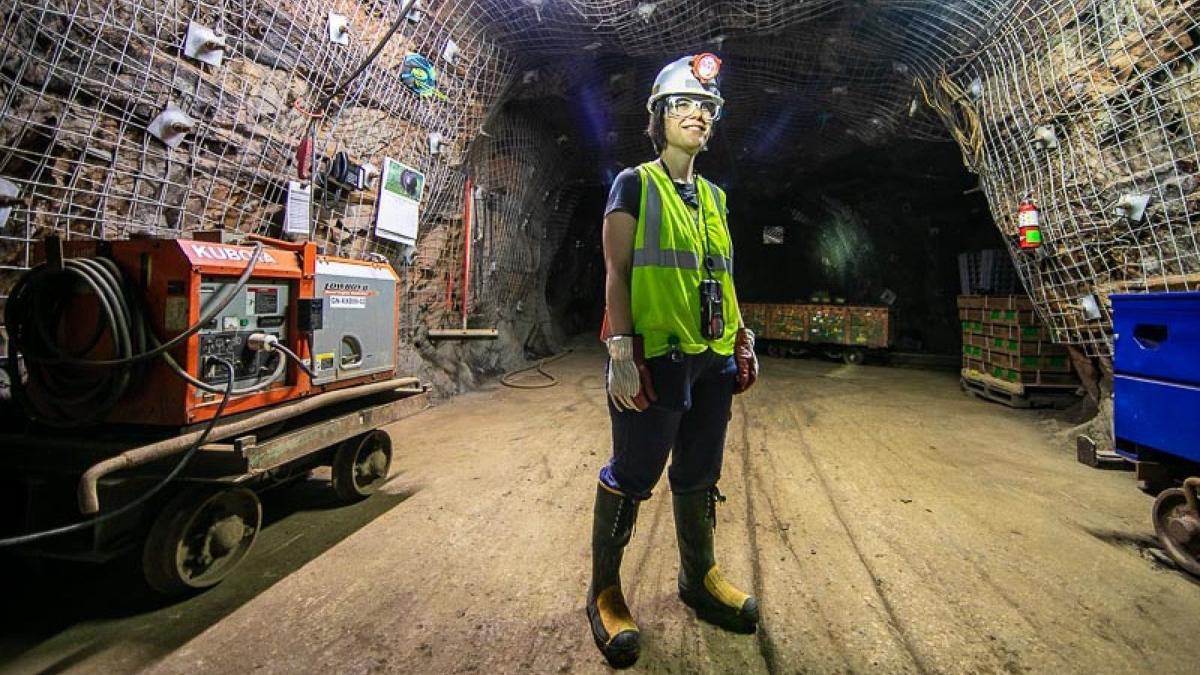 LEAD | Gina Gibson was looking for a creative jolt when she talked to the Sanford Underground Research Facility about an artist residency program in 2019.
After a year in the brand new program, Gibson will show the fruits of her labor during an online exhibition titled "SEEKING the UNSEEN" July 7 during SURF's week-long Neutrino Day.
"I'm going to be sad when it's over actually," she said. "I went there saying I need inspiration, can I get it here? I certainly got that by a lot and more."
Gibson is a professor of digital communication at Black Hills State University and the first to pilot SURF's artist-in-residence program.
Sanford Lab Communications Director Constance Walter said in an email to the Journal that SURF was looking into programs like this at other national laboratories before Gibson approached them in Spring 2019.
"We're an underground research facility with experiments that go deep underground to understand the wonders of our universe — it's only natural that artists would be inspired," she said. 
And Gibson was inspired. She used materials — like slices of cable and photos of bacteria — that people have given her to create sculptures and prints.
She said she even answered a 20-year-old or older question for herself: how to mix media in an interesting way.
"The industrial materials made sense with this space that was so industrial in so many ways, so it just kind of finally clicked," she said.
Gibson said there are still some materials she hasn't quite figured out what she's going to do with yet. Even though the website on which the exhibit will launch has enough content, she said she's going to try to push for a few more pieces.
Gibson participated in an exhibit for SURF in 2013 where she and 21 other artists were asked to imagine dark matter. Afterward, she said she was interested in doing more.
She said she grew up loving science but wasn't very good at it, but reminded herself of something she tells her students: people often are afraid of something or feel they aren't good enough at it, but it's important to just spend time on it.
She said being able to integrate art with science is a good challenge for her brain and that it's important to mix fields together. That way, everyone may learn something, even if it's a conversation with physicists over karaoke.
"I was learning about, 'Well, we think the universe might come from this, and we're trying to figure this out,' and it's like, well I've been trying to figure out that but as an artist," she said. "I think we're all asking the same questions because we belong together, so I really want to see more interactions like residency designed to do that."
The online exhibit will be available to view July 7-21 and will tentatively be followed by an in-person exhibit. An artist's reception will be online at 6 p.m. July 7 on the Neutrino Day website. 
Gibson will complete her residency July 31.
Be the first to know
Get local news delivered to your inbox!