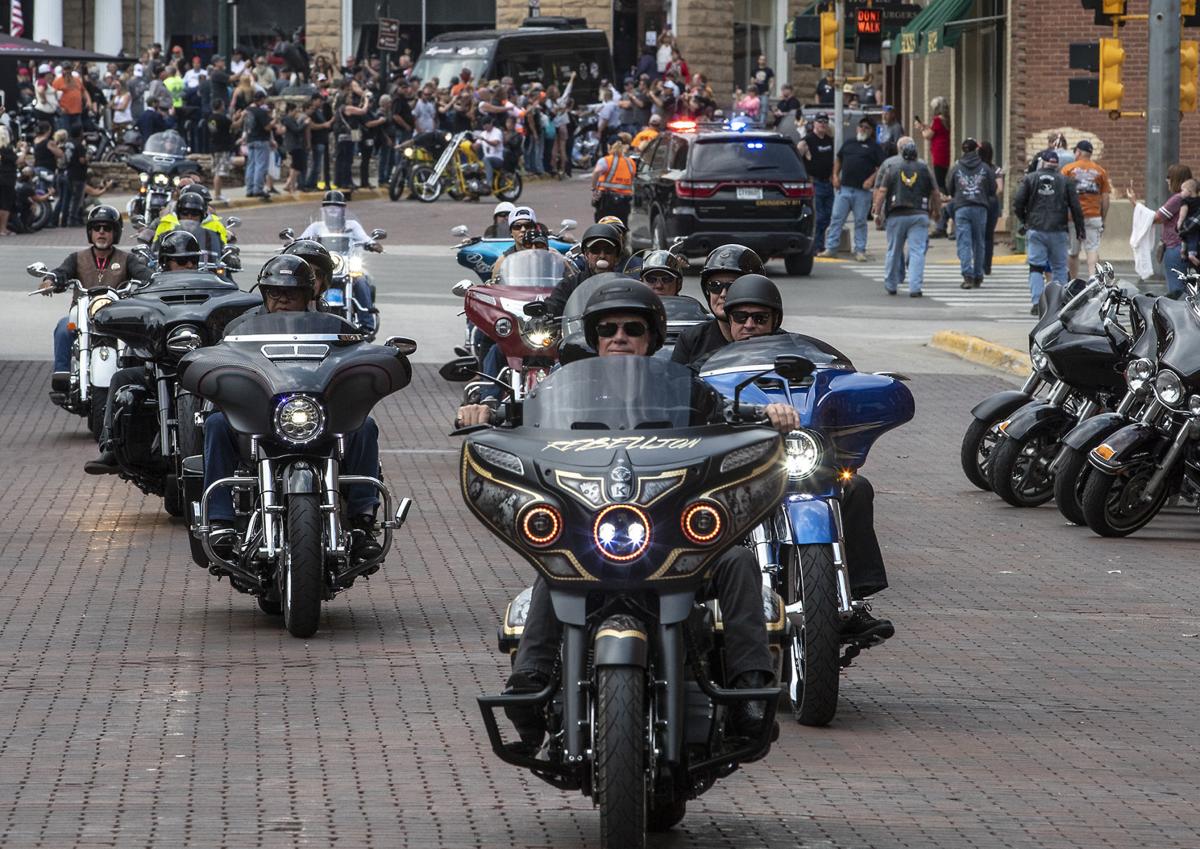 The Sturgis Buffalo Chip released the names of celebrities joining the organization's three signature Rally Rides Aug. 10-12.
Riders include Tom Berenger, who returns for another year on the Legends Ride; musician and actor Sean McNabb; Rick Fairless, Strokers Dallas and Strokers Ice House; NFL Super Bowl champion Earl Dotson; NASCAR vice chairman Mike Helton; television personality and driver for Stewart-Haas Racing Clint Bowyer and more.
Berenger will captain the 13th annual Legends Ride from the Historic Franklin Hotel in Deadwood to the Buffalo Chip to raise funds for local charities. According to the press release, the rides have raised a total of $985,000 throughout the years.
Berenger will be joined by McNabb, Fairless, Dotson and Rod "Woody" Woodruff, founder, president and CEO of the Buffalo Chip on the Legends Ride.
McNabb has played and recorded with Quiet Riot, Bad Moon Rising, Dokken, Queensryche Jack Wagner and more. He has also performed in "Sons of Anarchy," "Community" and "NCIS LA."
Dotson, former Green Bay Packers offensive lineman and current CEO of Green Empire Group, will also join the ride.
Dotson played for the Packers during his nine-year professional football career from 1993 to 2002, playing a total of 120 games.
Riders will be joined by Cory and Zach Ness of Arlen Ness Motorcycles, Billy Lane of Choppers Inc., Jeff Cochran of SpeedKing Racing and 11 other celebrities.
NASCAR legend Rusty Wallace will captain the 2nd annual Rusty Wallace Ride Aug. 12 from the Black Hills Harley-Davidson to the Buffalo Chip.
Cody Ertman, media and public relations manager for the Buffalo Chip, said in an email to the Journal that there will be an autograph signing set up for Wallace prior to the ride.
Helton will join Wallace on the ride, along with Bowyer, off-road racing circuit legend Walker "The Legend" Evans, drag racer Don "The Snake" Prudhomme and Wallace's son Steve.
Both Diva Amy Skaling and Savannah Rose will captain the 12th Annual Biker Belles Ride and Celebration Aug. 11.
Jody Perewitz, who holds 16 land speed records; Lena Fairless, daughter of Rick Fairless at Strokers Dallas; and Marilyn Stemp, editor of Iron Trader News and member of the Sturgis Motorcycle Museum Hall of Fame and the Las Vegas Hall of Fame, will be symposium panelists.
Special guests will include "Harley Women" founder Cris Sommer Simmons; Anne Hovdenes, South Dakota and North Dakota District Director for the Motor Maids; Wild Gypsy Tour founder Gloria Struck and others.
Ertman said registered riders will be able to mingle with special guests of the ride at receptions following and before the rides, depending on availability.
To see a complete lineup of celebrities or to register to ride, visit buffalochip.com 
Correction: This article was corrected at 3:41 p.m. June 26 to reflect the proper spelling of Lena Fairless's name.
Be the first to know
Get local news delivered to your inbox!