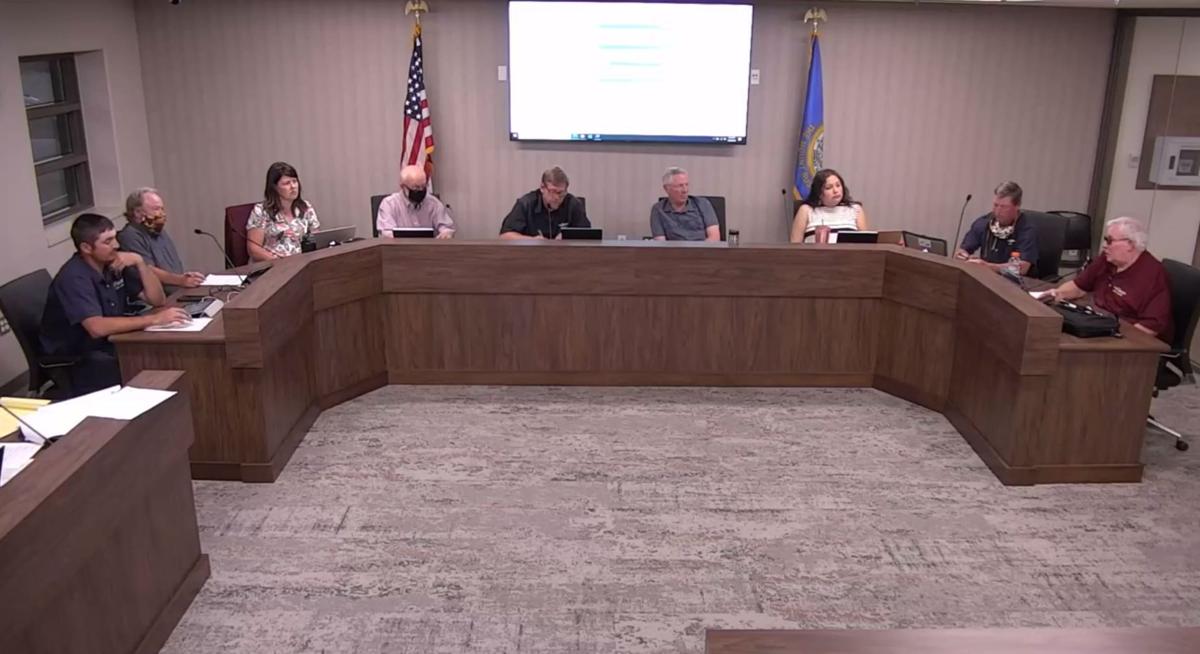 STURGIS | The Sturgis City Council has approved the purchase of a building for a Downtown Event Center on a 6-3 vote.
According to City Manager Daniel Ainslie's report, the city has been in discussion with the owners of Mr. Al's building in downtown Sturgis, which has about 11,250 square feet.
Ainslie said during the meeting that this could be used for storage for Music on Main and other downtown events, as well as restrooms, leaving about 9,000 square feet for event space.
He also said the event space could hold up to 600 guests.
"That is a larger venue than what either the community center or the armory currently are, so it would allow for larger events," Ainslie said.
The total purchase would be $1,270,000 with a $365,000 renovation budget. The revenue sources would come from the City's Economic Development Loan Fund (25%) and Commercial Banks (75%), according to the report. Ainslie said the city would be able to use rally revenue to make loan payments.
The Council approved an authorization for Ainslie to sign a Department of Justice COPS grant funding for a second resource officer for the Meade School District.
Sturgis Police Chief Geody VanDewater said the officer would be there to assist with bullying and mental health issues within the district.
Spearfish names rec center
Spearfish City Council approved Kids Point Daycare and Preschool as the provider for the day care to be set up in the city's recreation center.
During the meeting, a spokesperson presenting the recommendation said the city received two proposals for the day care center and this one was the "most advantageous."
"(There's a) quality program outlined and a proven ability to work somewhere that houses another organization," the spokesperson said. 
Parks and Recreation Director Tyler Ehnes said in June that the recreation center had never provided official child care before but knew it was a need in the community. It was illustrated even more so during the early weeks of the COVID-19 pandemic.
The combined capacity for childcare at the rec center is about 50 children, depending on how the space is used.
The council unanimously approved the recommended provider.
During the meeting, the council also approved a resolution entering a lease agreement with Homeslide Corporation for portions of Lookout Mountain. A public hearing for the resolution will be at 5:30 p.m. Aug. 3.
Councilors also approved incorporating two 17-foot parcels quitclaimed to the city from Lawrence County