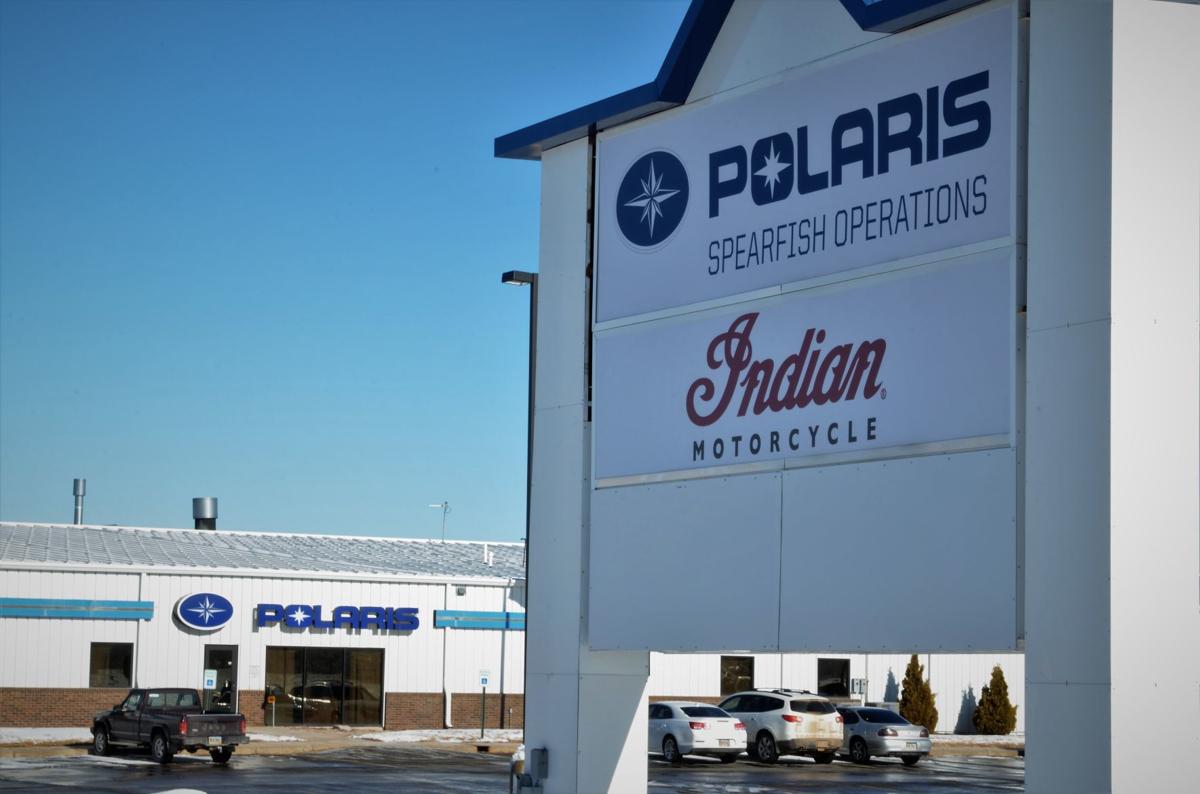 SPEARFISH | Polaris Industries recently announced the closure of its Spearfish Operations plant, which specialized in painting Indian motorcycle components since 2016, at a 51,000 square–foot facility at 125 Industrial Dr. in east Spearfish.
According to a statement from Polaris Industries, the Minneapolis-based company is consolidating its Indian Motorcycle paint operations in Spirit Lake, Iowa.
"We have built up our painting capabilities in Spirit Lake over the last several years and no longer need a separate paint facility in Spearfish," said Polaris spokeswoman Jessica Rogers, in an email statement.
"Spirit Lake is the home of Indian Motorcycle and centralizing our painting processes within that facility drives efficiencies, cuts down on logistics costs and lead times, and enables us to better serve our customers," she said.
Spearfish employees will have the opportunity to transfer to available positions at other Polaris facilities. Affected employees will receive a comprehensive separation package, including severance pay, outplacement services, and Employee Assistance Program support, she said.
"Thirty-three people worked at our facility in Spearfish and making a decision that negatively impacts any of our employees is always difficult," Rogers said.
Kory Menken, executive director of the Spearfish Economic Development Corporation, called the impending shutdown of the Spearfish Operations plant — expected to be complete by mid-February — a blow to the community, but he also hoped a majority of the affected employees would be able to find new jobs in the area.
You have free articles remaining.
"First and foremost, our hearts go out to those employees," Menken said.
"Fortunately, those employees have a skillset that is in high demand in this area," Menken said. "We're anticipating they'll get absorbed pretty easily with other companies in the area that are looking to hire."
In 2015 Polaris purchased a 51,000-square-foot facility and paint equipment formerly used by Lehman Trikes.
Lehman Trikes originally moved to Spearfish in 2004, specializing in three-wheeled conversions for Honda, Harley-Davidson and Suzuki motorcycles.
In 2010 Harley-Davidson ended its agreement with Lehman to be the exclusive manufacturer of the Harley Tri-Glide Trike.
In 2012 Champion Investments Inc. purchased Lehman Trikes, which later moved the Spearfish operation to California.
Initially, the Spearfish Operations plant painted both Polaris' Indian and Victory motorcycles.
Polaris discontinued its Victory brand in early 2017, concentrating its resources on its more-popular Indian motorcycle marque.